I think today I was suffering from some serious crafting ADD. I did get a lot of stuff done though. I dyed some sock yarn, beaded a bracelet, made half a dozen cell phone charms, LWI dyed half a dozen prefolds and two playsilks... and I took the product pictures, edited them, and uploaded most of that to my store already. The only things I haven't added are the cell phone charms, because I think I want to put those on Holiday Lane. I did take the photos and edit them already though, so they are ready to go. I even took better pictures of some yarn I already have for sale on my Hyena Cart.

The sock yarn is still drying, but I just know it's going to look great once I re-skein it.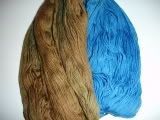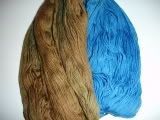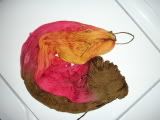 The prefolds- some of them I dyed as an experiment. We were talking about how sometimes customers ask you to create something and you think it's going to come out awful, but then once you do it, it is awesome. So I decided to LWI dye with color combinations I'd never think of using. I got some really neat results!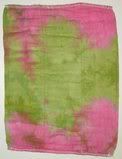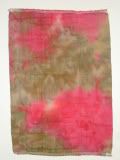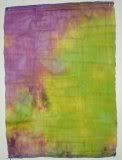 Hot Pink & Avocado, Khaki & Chinese Red, Orchid & Chartreuse
And here's a peek at the cell phone charms for Holiday Lane: