While we were in Wilmington today, I stopped at Jo-Ann's since we don't have one up here.
I got the stuff to make some dress up skirts for the girls and five more of those strip skirts like I had made for Lili.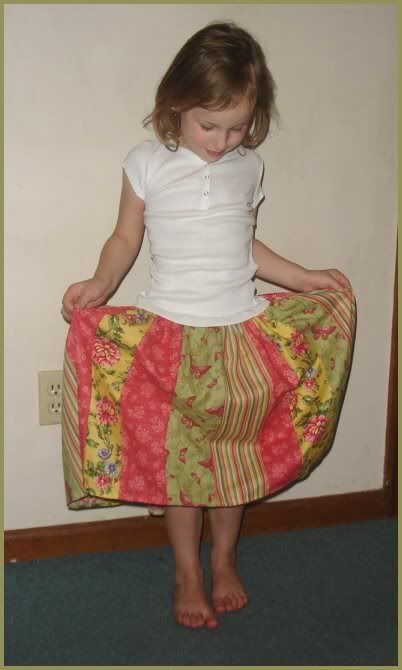 Finished skirt- for reference. I got five fabrics for each one this time, so they'll be fuller and twirlier.