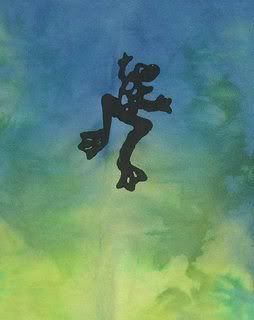 This frog is on the front of a long sleeved LWI dyed shirt. On a pair of matching pants, I stamped this cute lizard: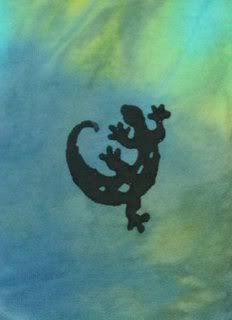 I also made another shirt, this one was done in greens & blacks and has a car theme.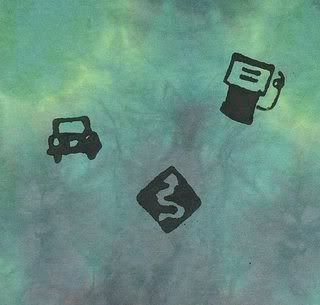 I had totally forgotten to take nice pics of these before I sent them out to their new owners :( BUT maybe they can send in some action shots!

And here's a picture of Lili in a tunic I tie dyed for her. Mia is in an adorable tee handpainted by Lori of Beneath the Rowan Tree.